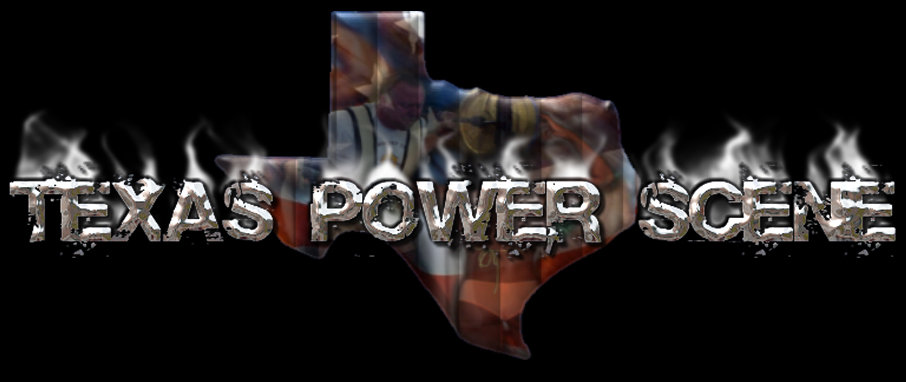 6-25-00
Congratulations to all the great lifters who attended the TwinLab WADBL Nationals this weekend in Dallas, Texas. There were over 250 benchers and deadlifters at this huge meet. Gus Rethwisch, as usual did a fantastic job with this meet. This meet was loaded with Texas lifters. Lots of state, national and world records fell. Tiny Meeker set a 275 bench record with his 636 bench. Some of the other lifters attending and setting records were John Mendoza, Tony Caprari, Sheldon Weingust , Ed Wilkinson, Valerie Tyre, Sean McElroy, Dee Brown, Renee Oglesbee, Bill Lobins, and the list goes on and on. Rick Brewer of the House of Pain was there selling some on the greatest athletic wear in Texas, as were the guys form Monstermuscle.com, and John Inzer of Inzer Advance Designs.
Oh, what did I do? I had one of the greatest meets of my life. Everything went better than could have ever been planned. I opened up with a 650 deadlift. Then went 738 on my second attempt and finally a BIG 750 on my last attempt. Both Masters (40-46) 308 lb World Records. The 750 went up so easily that I have no doubt that I could have pulled 765, but passed on my 4th attempt. Thanks to my training partner Shannon McDougald for all his patients and support and MANY thanks to John Inzer and Inzer Advance Designs for all their support and the chance to get one of those Max DL suits. This suit is the finest lifting suit I have ever had a chance to use. I give it full credit for all the improvements in my lifting this year and feel it will help me on the road to a 800 lb deadlift next year.
6-1-00
Anthony Clark has announced that he will be hostng the 1st Annual ANTHONY CLARK OPEN BENCH PRESS CHAMPIONSHIPS at his Powerhouse Gym, in Spring, Texas on June 17th. This event is APA sanctioned and will be giving away a $400 cash prize to the best lifter. Get those entries in quick, entries postmarked later than June 10 will pay a $5 late fee! You may sign up the day of meet if you wish but will be required to pay the late fee! See you there!
6-1-00
A BIG THANKS to Lisa Gregory of the Huge Iron Training Center in Daytona Beach, Florida for getting me the meet results for the WPO Powerlifting meet that took place on May 20th. If you are interested in seeing the results, please click HERE .
If you are ever in Daytona Beach, please drop by and see the Huge Iron Training Center. This has to be the nicest powerlifting gym I have ever seen. Folks Kidder didn't spare a dime when it came to putting good quality equipment in this gym. They have not 1...but 3 Monolifts! The Huge Iron Training Center has also been added to our links section so take some time and visit their web site and even take a tour of their facilities.
5-29-00
If you are planning on entering the WABDL Nationals in Irving, Texas on June 24-25 you need ot get that application in before June 3rd. There is a $20 late charge for all application received after June 3rd, regardless of when it was postmarked. Gus Rethewisch tells me this will be a small meet because he only has about 250 application so far. SMALL MEET???? Sounds like a pretty big meet to me. Team AC is planning on going and so far it will be made up of Tom McCullough (deadlift 308), Mark Harris (deadlift 275), Sean McElroy (teen 13-15; 275), Bill "skinny man" Williams (deadlift 242), and Shannon McDougald (bp/dead 220 Class I). If anyone else in interested in entering Team AC let me at [email protected] . Sheldon Weingust, Tiny Meeker, Donnie Cole... you guys interested??? How about some of you ladies out there? Anthony Clark will also be coming along with us. He is planning on doing an exhibition bench and deadlift at the meet. Let's see if he can break that 800 lb record this time. See ya in Irving!
5-28-00
The WPO Huge Iron meet in Daytona, Floriday was a huge success. Steve Goggins at 250 pounds, came back from a long lay off to take the heavyweight championship title. Jesse Kellum in the 198's took the middleweight championship and Wade Hooper, 165's, took the lightweights. The long awaited battle of the SHW's was a bit of a disappointment . The great show down between Anthony Clark and Gary Frank ended up with both men bombing out. Also not completing the meet in the SHW's were big J.R. Hunt and David Nettles. Canadian lifter Al Mehan, hit the biggest squat of the day by completing 1008 pounds, in the 308 pound division. Al came within points of beating Goggins for the SHW title. Look for more big things from this young lifter in the future. A big thanks to Mr. Kidder and all the competitors for a job well done. Kidder did a fantastic job of putting on this meet and taking care of the lifters. Look to this meet to continue with even more success next year.
Also a big congratulations to all those who competed in the APA Powerhouse Gym Open this week end. There were about 25 lifters from Texas and Louisiana. Lots of state, national and world records were set. Also a first.....Anthony Clark made his debut as a judge. Yes, that right.......Anthony Clark had the power of the lights at this meet. It's not every day a lifter of this caliber gives back to the sport by sitting in the judges chair. The lifters were very excited to have the chance to lift under the watchful of a great lifter like Clark. APA Chairman Scott Taylor wanted to thank all the lifters who attended this meet and also thank Powerhouse Gym and Anthony Clark for the use of his gym. Taylor promises more meets in the future at Anthony's Powerhouse Gym in Spring, Texas. If anyone else in Texas is interested in hosting a meet in in their gym or home town, please drop Scott Taylor an email.
5-13-00
Good luck to everyone who is lifting today at the APF/AAPF Southwest USA Powerlifting Championships in Arlington, Tx. This should be a good meet with lots of new records. One of my training partners, Mark Harris will be lifting along with his son and should bring us all back some great news.
The Texas Powerlifting Scene would like to welcome Caveman Cavewear of Houston, Texas to our links section. Caveman Cavewear is also helping to sponsor Anthony Clark in his comeback meet in Daytona Beach, Florida next weekend. Visit their website and check out the clothes that were designed for the modern-day caveman.
Speaking of Daytona Beach. The Huge Iron 1st Annual WPO Pro Powerlifting meet is next week end. As you know by now this will be Anthony Clarks return to the three even platform after 5 years. AC has spent the last five years doing bench press only meets and now holds the all-time record at 800 pounds. AC will be going head to head with other superheavyweights like Steve Goggins and Gary Frank. This meet should prove to be the most exciting even of the the century. When Team AC returns we will provide a detailed account of the meet as well as several pictures. Hopefully we will also be able to convert the video we are doing and put it up on the internet.
Thursday the 11, Eddie Torrez, Asian Powerlifting Champion from the Philippines came to Houston, Texas to visit. We met at Van's Gym in Baytown. Eddie got to meet Anthony Clark and watch the rest of us train. We got several pictures of this meeting and will be posting them soon. As many of us know, AC is of Filipino descent and was very proud to be able to meet Mr Torrez. There are plans being made by Eddie to get Anthony to travel to the Philippines in the near future to do some exhibition lifting.
If you live in the South East part of Texas don't forget that the 2nd Annual APA Powerhouse Gym meet will be held on May 27th at Anthony Clark's Powerhouse Gym , in Spring Texas. Rumor has it that AC will be judging the meet since I hear that he just passed the APA's referee exam. There is already a huge interest in this meet and a fairly large turnout is expected. Lifters will be using the Monolift in the squats, Ivanko plates, the Texas Squat bar, and the Okie Deadlift bar. If you haven't sent in your application yet time is wasting.

4-29-00
Good luck to all the lifters up in Plano, Texas who are competing in the AAPF Nationals. Let us know how the meet turns out. On May 13th the APF will be running it's Southwest USA Championships in Arlington, Texas. If you are in the area , be sure to check it out.
Also, I would like to let everyone know that I have added two links. Check out Prime Nutrition for all your nutritional needs and bee sure to ask for Bill Holland and drop by Rick Brewer's House of Pain Iron Wear . Both of these gentlemen have done lots to help the sport of powerlifting and their Texas businesses deserve to be patronized by Texas lifters.
In the news....keep an eye on your TV. You will see the big guy Anthony Clark on JUDGE JOE BROWN, and soon. Anthony is headed out to Los Angeles last Wednesday morning to settle a law suit he is involved in with this woman he bought a gym from. They will battle it out in front of millions and millions of tv viewers. AC stands to win back a good amount of money in this case. Look for it to be televised sometime this summer. Check us out to find out exactly when.
4-2-00
The results of the 2000 Texas High School Powerlifting Association are in. Check it out!
Congratulations to all who lifted in this meet. There were about 300 young men attending this year's meet representing over 180 Texas high schools Greenville High School took 1st place in Division 1 with 22 team points and Sanger High School took Division II with 15 points. Brad Deary, SHW from Bastrop, Tx had the best squat of the day at 800 lbs., while Jonathan McGee, SHW from Athens, Tx won that division with a 1825 total! McGee also ended the day with the heaviest bench at 455 lbs., while 181'er, Mac Morrow of Greenville, Tx got the heaviest deadlift at 670 lbs. Look for many of these guys to become our upcoming superstars.
Also in are the results of the 2000 Texas High School Woman's Powerlifting Association State Meet are in. Just like the young men's meet the young woman's meet was equally as successful. There were more than 360 young women participating n this year's meet representing over 180 Texas high schools. Congratulations to Jasper High School team, which took 1st place in Division I with 38 points and Hamshire Fannett High School team which took 1st in Division II with 23 points. The best squat of the day went to a West Brook High School lifter D. Haavick with a 410 lbs. lifting in the 198+ division. C. Koontz of West Harding High School ended the day with the best bench of 195 lbs., and the best deadlift of 410 lbs lifting in the 198+ division. Best lifter in Division I went to Yvette Buyince or West Brook High School with a total of 845 in the 148 lb. division. The Division II best lifter went to J. Roque of Falfurrias High School with her total of 990 lbs in the 198+ division.
Is powerlifting big in Texas or what? Both meets combined brought a total of about 650 young men and women together to lift. Together over 180 Texas high schools participated in this meet. This has to be one of the largest meets in the world with some of the strongest teenage lifters anywhere. Look for even more participation next year!
3-28-00
Congratulations to all those who competed this past week end in the NASA Texas State and Texas High School Powerlifting Association State Meet. Thanks to Rich Peters for providing the meet results of the NASA meet.
In case you haven't noticed, Scott Taylor of the APA is hitting Texas in full force this year. Taylor is also excite to announce the addition of a new sport to his meet called "Strength Sports." It involves the combination of the three lifts:
1. Overhead Press
2. Strict Curl
3. Deadlift
The APA's Strength Sports meets will be run in conjunction with their powerlifting meet for now. This new sport will also allow the use of supportive equipment. For more information on this exciting new sport check out the APA web page.
3-21-00
For those who are following "The Worlds Strongest Man" Anthony Clark's return to three event arena, as well as his quest to 2600 lbs (once again), I thought I would pass along this update......we squatted tonight.....AC also just got his contest equipment in from Inzer Advance Designs. His new squat suit was really sweet. Good job Inzer folks! You guys never cease to amaze me!
YOU ARE THE BEST IN THE WORLD!!!!
Any way, we loaded up the bar and kept going up and up. AC squatted 805 like it was 135. So he wanted to go up one more time.
We put 925 on the bar. AC insisted that he wanted to leave the straps down because this would be an all time PR for him with the
straps down. Did the big man get 925? Folks he buried it! He also blew it up like it was nothing! The whole gym was literally shocked at what they had seen and how fast this man moved such a huge amount of weight. I have to admit, I even I was pretty darn impressed too.
Now I'm sure there are a few of you out there going, "Yeah, but it must have been a 3x squat suit with duct tape." Right? Come
on....I know you're out there......Sorry to disappoint you, but all he had on was a 1x suit. That's right folks and SINGLE LAYER. No duct tape, no half suits under it, and no magic, smoke and no mirrors.
Now don't worry, I haven't forgotten about all of you doubters that are saying, "yeah, but he must have been a mile high." We solved that problem by having two people get on the sides and judge his depth. One of them a long time USPF record holder and the other was the Texas AAU representative. Both of them said there was no doubt that AC's 925 squat would be passed anywhere he lifted. Yep, even in the USPF. It was well below parallel.
Folks...the big man is back, and he is bigger and stronger than ever before. He also has a new attitude...(may be some of mine
rubbed off on him?)
By the way, AC wanted me to let all of you doubters and nay sayers know that he would be lifting at the Huge Iron meet if we had to bring him in on crutches. So get your tickets, the show is about to begin.
Tomorrow night.....bench press. What more can he do.....last week it was 750 lbs for a easy double. How can he beat that one.


3-19-00
Congratulations to the following Texas masters lifters who were recently ranked in Powerlifting USA's Masters Top 20 list: Sheldon Weingust, 6th in the 148 bench press; Donnie Cole, 2nd in the 198 deadlift; Bob Garza, 6th in the 275 bench press; Tim Bruner, 12th in the 275 squat and 13th in the total; and Tom McCullough, 3rd in the SHW deadlift. I'm sure I miss a few people so if I did, please let me know so I can add your name to the list. Congratulations also go out to any Texas lifters that made the Womens and Teenage Top 20 list.
*Note - Bill Holland has ask me to announce that the unsanctioned meet Bill Goldsborough had scheduled for March 25, at the Cowtown Gym and Fitness has been cancelled due the lack of interest. If you have any questions, please call (817) 738-4900.
3-17-00
IPF President Norbert Wallauch announced that he the General Secretary have signed an agreement with John Inzer of Inzer Advance Designs, which prolongs the actual rules for the existing supportive equipment for another two periods until 2008 and make the so far called bench shirt as a support shirt legal for all three lifts. What does this mean? It means that now the United States of American can once again host the IPF World Championships.
The last year the IPF had held a World Championship in the USA was in 1984 when John Pettit hosted the Worlds in Dallas, Texas. Shortly there after, Ernie Frantz sued the IPF and was awarded a legal judgement against the IPF. As many of us know Mr. Inzer obtained the Frantz Judgement in 1996 at the request of the IPF. Yet, for several years there was much fighting in the IPF that led to unsuccessful resolution of the Frantz judgement. Looks like since Mr. Wallauch was voted into office in November of 1999 lots of positive changes have taken place. This just could be one of the most important things that has happened since the turn of the century. Congratulations Mr. Wallauch and Mr. Inzer !

3-16-00
The Texas Powerlifting Scene would like to take this time to welcome new staff member Anthony Clark! Yes, the "World's Strongest Man" is going to be a part of The Scene's Staff. Despite his very busy schedule with his youth ministry, exibitions, Powerhouse Gym and his training, the big guy has decided to take a few minutes from time to time to add what he can to this web site. No doubt AC will have lots of very interesting things to say in the near future. Any question you have for Anthony Clark should be directed to the Texas Powerlifting Scene Forum .
3-15-00
Don't for get that there are two meets coming up in March. The NASA Texas State in Dallas, TX. and the USPF Houston MuscleTech Classic in Houston, TX, both on March 25. If you are lifting in one of these two meets the Texas Powerlifting Scene hopes you all have a great meet and get three white lights on all your lifts. Good luck and let us know how you do.
Several new links have been added to our "LINKS" section. Added were the Samson's Power Forum , WPA Power Forum, North American Strongman Message Board , Freaks 'o Nature , Samson-Power.Com , Valsalva Maneuver , the International Journal of Sport Nutrition , the Journal of Applied Physiology , the Journal of Sport and Exercise Psychology ,the Journal of Strength and Conditioning Research , aand the National Strength and Conditioning Association

12-21-99
I was just made aware of a horrible mistake made in the October '99 issue of Powerlifting USA (p 7), in an article titled "USPF Senior Nationals." In the article written by Herb Glossbrenner he writes:
"The oldest main in the contest was Dan Dumoit, 68, and he has his opportunity to live a dream come true - to lift in the USPF Seniors. At 187.3 bwt, he SQ'd 226, BP'ed 165 and made 325 on his final DL - TOT 705. I'm sad to report that the following day Dan died of a heart attack. Dan loved PL and basked in his moment in the sun. He's now graduated to his eternal reward."
NEWS FLASH!!!! Dan Dumoit did not suffer a heart attack after this meet and go to his eternal award. While Dan appreciates Glossbrenner's untimely remarks, he would rather not rush things. Dan Dumoit is very much alive and well. As many of us may know, Dan Dumoit did suffer a heart attack, cancer, and a broken neck a few years back, but after a triple bypass operation, cancer treatment and surgery for the neck, he is back in the gym and doing fine. May be Herb Glossbrenner will make this up to Dan by doing an interview with him. Dumoit has been in this sport longer than most of us and deserves the recognition. I think he would like that better than the premature obituary he got.
Yes folks, Dan Dumoit will have another day in the sun as he plans to lift in the USPF Texas State meet in March. His lifts are looking real good. Look for Dan to set several masters records once again.
12-20-99
It was a big week end for Texas powerlifters. I was invited to attend the WPF World Championships in Las Vegas, Nevada this weekend. While I was there Carl Smith (WPF) ask me to attend the WPF Congress meeting. During this meeting the USPF was formally accepted as the WPF's United States affiliate, as well as many new rules being voted on. Looks like the Mono Lift may be a thing of the future and the press command in the bench press may be returning soon. This alignment was a very big and positive step for the sport of powerlifting.
While I was there I had dinner and some great conversation with Mike Wlosinski (USPF, NY), Jim Hamiter, IPF Cat II referee from Houston, Tx, Carl Smith from Austria, and John Inzer of Inzer Advance Designs. Together we put a big dent on one of Vegas' biggest buffets.
Congratulations to all the Texas like Sheldon Weingust, Ed Wilkinson and their team from San Antonio, all the guys from Giants Gym in Corpus Christi, Tim Bruner of Austin, Shary Barbee of Corpus Christi, Susan Rinn of Seguin, Valerie Tyre of Duncanville, and all the rest who I might not have seen while I was wondering around. You guys and and girls did a great job representing our state.
I would also like to congratulate Donnie Cole, John Mendoza, and all the rest of the Texas lifters who competed in the APA Longhorn Open this week end in Beaumont, Tx. Scott Taylor of the APA tells me he has more big things planned for Texas powerlifters coming in the year 2000. When the results of the APA meet and the WPF meet are out, I will provide a link to them.
10-12-99
Congratulations to Tony Cardella of Houston, Tx who placed 4th in the IPF Jr. Worlds held in Nymburk, Czechia. Cardella lifted in the 275 lb weight class and ended the day with a 705 lb squat, a 496 lb bench press, and a 661 lb deadlift, for a total of 1862 lbs. Cardella is the webmaster of Go Heavy.Com and currently lives in College Station, Tx while he attends Texas A & M University.
8-28-99
Thanks to Gary Pendergrass the results for the 1999 USPF Alamo Classic Powerlifting Championships are up. The Alamo Classic was held in Seguin, Texas on August 14, 1999. Congratulations go out to Susan Rinn (Seguin, Tx) - Best Lifter Open Women and Best Bench; Charity Boutte (Vidor, Tx) - Best Lifter Teen Women; John Stewart (Houston, Tx) - Best Bench Men; Randall Harris (DeSoto, Tx) - Best Lifter Below Class I; PJ Chovanec (La Grange, Tx) - Best Lifter Teen Men; Paul Boutte (Vidor, Tx) - Best Lifter, Masters Men. Congratulations also go out o the Santa Rose High School Team for winning the Team Competition with 84 points. The lifters in the Santa Rose HS team were Josie Olivarez, Marisela Jimenez, Becky Vasquez, Denise Gonzalez, Christina Bowman, Ester Olmedo, Kristine Chairez, Robert Garcia, and Aaron Brown.
7-31-99
Thanks to Jason Burnell of Deepsquatter.Com , the results of the 1999 USPF Sr. Nationals are finally up! If you would like to take a look at them please follow this link: USPF

7-25-99
The United States Powerlifting Federation Senior Nationals was a big success. I hear over 60 lifters showed up to lift. Ed Coan failed to break the 2500 mark this time, but did end up having an outstanding day with a massive 1019 lb squat! I hear it went up realy easily too. Texas lifters like Tim Bruner also had a great day, as did my training partner 69 year old Dan Dumoit. I will try to get the results of this meet up as soon as I can get my hands on them. My sources tell me that the judging was strict, yet consistent and the lifters cmpeting were of excellent quality.
Last Wednesday the 14th, Anthony Clark officially took over the old Woodforrest Health and Fitness Center. The gym is now called Powerhouse Gym - Eastside . The location is 12770 Woodforrest at Normandy, in Houston, Texas. Clark is having a grand opening special with memberships at a LOW price of $99 for 6 months. If you would like to join or just visit the gym call: (713) 450-3430.

7-10-99
Tim Bruner of Austin, Texas has a great interview in the July issue of Powerlifting USA's Power Profile section. The interview was written by Herb Glossbrenner. Tim has been around this sport and doing very well for quite a few years. This small bit of recognition is very well deserved. Congratulations Tim!
Powerlifting legend Anthony Clark of Houston, Texas is getting ready to open his second Power House Gym in the Houston area. Anthony will be taking over the old Woodforrest Health and Fitness Center. Clark's new Powerhouse Gym will be located at 12770 Woodforrest at Normandy. For those who are not familiar with that area, it in the northeast part of Harris county off Beltway 8. Anthony is planning to open up a powerlifting section in this gym. He will be bringing in his new line of benches , several new power bars, tons of weights and a Monolift. No doubt this will be THE place for powerlifters in Houston to train. If you would like to join or just visit the gym call: (713) 450-3430.
Anthony will also be lifting on the weekend of the 17th, where he plans on upping the all time bench press mark to 825! Clark is also planning to enter Kieran Kidder's APF Bench Bash for Cash in Daytona Beach, Florida on October 9, 1999. After that Clark has his eye on the USPF Worlds. Rumor has it that Clark is going to put the all time total out of reach once and for all. Look out Ed Coan!

---
* If you have some Texas area news you would like to contribute please contact *
Tom McCullough MEd., MSS

---
Return to the Texas Power Scene front page